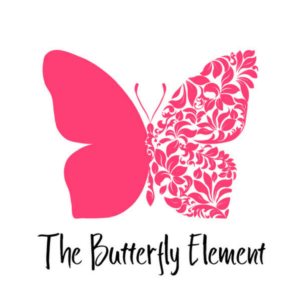 I had the pleasure of connecting with Kristin via social media. I immediately sensed her energy and passion for her new nonprofit. After chatting with Kristin about her vision for The Butterfly Element, I knew I had to interview her for the November newsletter. The theme for November is Serving and Kristin's life and vision are a perfect fit. Her life and her non-profit, The Butterfly Element, truly reflects her heart for helping women spread their wings. Kristin is a wonderful example of a servant leader, and I am honored to introduce you to Kristin.
Her Life and Work
I asked Kristin how she spends her days, and she immediately replied, "Great question! If I am not taking my 16-year-old daughter somewhere, I am working on networking to raise funds for my non-profit." Kristin says it's such a daunting but rewarding task: "I feel worn out but know that it is so worth it. I love to help women feel good about themselves, and this is one way I can."
Much of Kristin's time is devoted to The Butterfly Element. She shared, "I also do a lot of research regarding ALL aspects of business. Everything from PR to Marketing to Networking to flat out coming out of my comfort zone and having to talk to people who I have never met." She describes the process as, "asking tons of questions and pray I don't sound like a teenager. LOL!"
Kristin's favorite reflection space, the place where she can spread her wings, is her bedroom. "I have a chair placed by a window that looks out onto my backyard. I light a candle and let gentle thoughts creep into my mind as to what to work on, what important things to focus on and pray for answers to my problems that I think I have."
Kristin's Happiness and Inspiration
I asked Kristin to share five things about herself. She loves coffee and says dressing up is a must for her. She also loves rabbits and enjoys regular trips to the San Francisco Zoo. Kristin loves her daughters, but laughs and says they drive her crazy. A true statement many of us mothers state about our children regardless of the age!
Like most people, Kristin wonders if she will be successful. When I press for more details, she responds, "Is my non-profit the way to go? I have a vision and selling that vision is hard at times to convey."
Kristin and I also discussed inspiration, and I asked her to share about something that inspired her recently. "The most inspiring phone call I have had was from a woman I recently met," she said. "I found out she was in a plane crash and went through months of rehabilitation. Then, once released, she was diagnosed with breast cancer. Her spirit is, for lack of better terms, AMAZING. One would not know she was having any difficulty or any challenging circumstance. She is so positive and in the Word all the time. I just thrive off of her existence."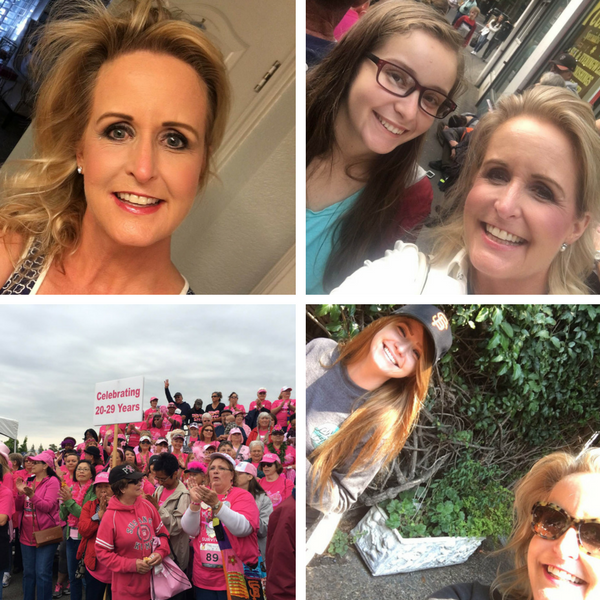 Kristin's Favorite Things
Some of Kristin's favorite things are simple things, such as the color pink, pearls, and perfume.
Kristin's favorite people share some important qualities in common: They all are personable, loving and very giving.
Because she is always striving to be the best that she can, she says her favorite scripture is Proverbs 31:10-31. "I know I am a widow, but I apply this to being a woman. I have raised my two daughters to be the same. I feel you can apply the verses in many ways, not just to your husband."
What would Kristin like to cross off her bucket list? "Well, first and foremost to have The Butterfly Element a fully sustainable non-profit then it would be to travel on a river cruise in Germany."
The Butterfly Element
Kristin shares the story of The Butterfly Element: "Mrs. Hughes (a widow), devoted the past thirteen years to the raising of her two daughters and volunteering numerous hours to two major philanthropic organizations in her area. She felt called upon to develop The Butterfly Element to reach out to other women who are in the reinventing stages after a catastrophic occurrence(s) they may have endured. For example, widowhood, homelessness, divorce or abuse. Mrs. Hughes felt there was a growing need for a diverse non-profit organization. One that is all-inclusive to women's needs, and that would help enhance through growth a better, healthier, and fulfilled lifestyle."
Kristin goes on to talk more about The Butterfly Element. She says, "The healthy lifestyle, full-spectrum products would include but not be limited to: cosmetics, skin care, body care, supplements, personal styling, and personal accessorizing. If any other needs are to be met, they will be assessed on an ongoing basis."
"Mrs. Hughes would teach the population the importance of each area and how they will enhance one another in their daily living. The funding would come from donations, grants and any other outside sources that fell the need to contribute. All work at the present time will be conducted by Mrs. Hughes who is the CEO of The Butterfly Element."
What's Next…
Kristin talks about what's next on her to-do list. She says she's learning grant writing, spending more time networking, and spreading the word about The Butterfly Element.
Originally posted on Robinality