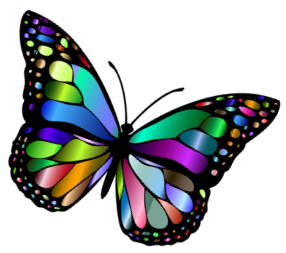 The year was 2003 and I was unaware of how deep my late husband's prescription medication addiction had become.
To me, we were a normal, happy family of four. We had a house, dogs, and I was a stay at home mom of two girls.
Then Saturday May 18th happened (I will never forget that day). My husband was out of town for a boys weekend and I was home with the girls. The eldest wanted to say good night to her "daddy" so I phoned his cell and the voicemail came on. The girls left a message and I mentioned for him to call us back.
We never did get that call, much to the disappointment of the eldest of whom was eight years old at the time.
I continued with the night routine and put the girls to bed. After that, I phoned several more times to see if by chance I could reach him before the girls drifted off to sleep.
Being that I was not successful, I took it one step further and phoned security stating that my husband was in said room and his girls would like to say good night. I asked if they would go up to the room and see if the phone was off the hook or he left his cell phone in the room. That would explain as to why he didn't answer.
The security officer was very accommodating and asked for me to call back in fifteen minutes. He would send one of his officers to the room to check. I gave him thirty minutes and phoned. This time the operator mentioned that no incoming calls were to be put through to the room. I mentioned what the security officer asked me to do and that she had better put me through. She put me on hold for what seemed to be hours, however ended up being ten minutes. The phone picked up and there was a gentleman's voice on the other end. I asked if my husband was there and he asked me who I was. I explained and he then introduced himself as the coroner. We spoke for a few minutes and then hung up. At that moment, my whole world changed.
It's amazing how fourteen years can pass and one can still remember the details of a life changing event.
After time passes you start to feel a bit more like the old you. I am a girly-girl and it is finally starting to emerge again. The raising of my daughters (alone) took more of a toll on me than I ever imagined. I realized that the effects of widowhood can affect all aspects of one's life; everything from health to finances.
During the widowhood process (if there is such a beast), you truly lose yourself in the jungle of emotional, physical and mental exhaustion.  The unknown seems to take on a whole new meaning.
As I finally started to see a new beginning unfold, I made a promise to myself; to give back in a way that others would not have to feel such pain and suffer as I did through out this journey I embarked on unexpectedly. I searched everywhere. What is the one thing that one forgets to keep in tip top shape? I had the answer…Yourself.
I researched how to make my prospectus happen. I had an epiphany while researching the how to's…It came from an old adage my grandmother would say to me, and I realized that it bared merit. "Get up, get yourself ready and look in the mirror. If you look good on the outside, the inside will follow in healing."
That adage led to the realization that the girly-girl is going to come out and play more often. I also came to the realization that the girly-girl is going to take over again and help others. With the outside looking and feeling better, the inside would follow.
I knew I loved skincare, cosmetics, body care, pretty clothes, jewelry, and… you name it, I love it.
So, why not be the founder of a non-profit to service and help women who have suffered a life changing event?
Hence, The Butterfly Element was founded.
You see when you are lost in the jungle of confusion; you don't realize how much you give to others. Whether it is your children or other loved ones, you forget about taking care of yourself, in whatever manner that may be.